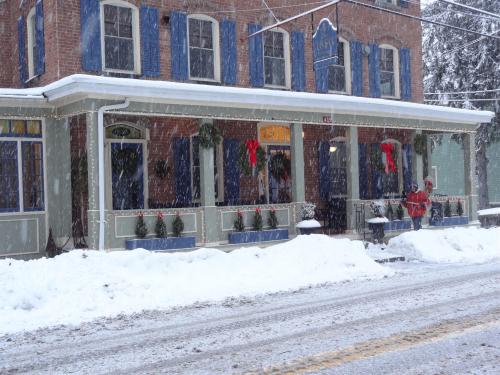 About The 1850 House Inn & Tavern
This Hudson Valley Boutique Hotel which is ready to welcome you to enjoy the holiday season in this fantastic area known for its rich history, art, theater and outdoor adventures. Whether your tastes run towards ice climbing and caving or wine tasting and great food....we have the perfect itinerary for you.
We invite you to cozy up in front of our fireplace with a hot buttered rum or a hot toddy and enjoy the holiday season as it was meant to be.
Comfortably decorated guestrooms with private baths, guest controlled temperature settings, flatscreen televisions, spa amenities and luxurious linens are what we are all about!
Come and enjoy a night away from it all in the beautiful Hudson Valley village of Rosendale. Hiking, skiing and snowshoeing are just a few of the many festivities that you will enjoy.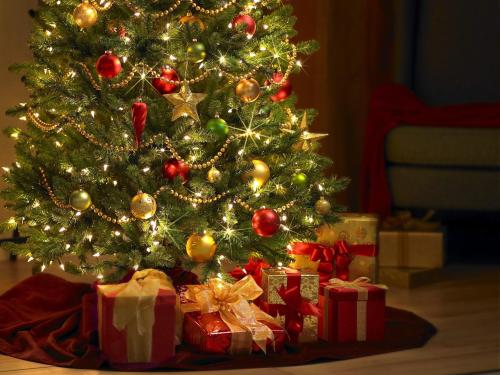 About the Package
Whether you are continuing a family tradition or starting one, this is a great package for it all!
The Package Includes:
Deluxe Overnight Accommodations,
private bath, flat screen television, luxurious linens and spa amenities.

Gourmet breakfast served in our gracious sitting room each morning.
A bottle of champagne awaiting you at your arrival.
One "Cut Your Own" Christmas Tree from Bell's Christmas Tree Farm.
One Keepsake ornament.
Your tree will get a shake down to remove any loose needles and will be wrapped for easy transport.
Packages Starting at $229 per night plus tax
Package Is Available Between November 30th and December 24th.
About Bell's Christmas Trees
Our Fourth Generation to Farm this Land!
We planted our first trees as a hobby in 1991 on our family run dairy farm in Accord, New York, nestled between the Shawangunk Ridge and the foothills of the Catskills. Since then, we have learned several aspects of the profession of Christmas tree growing.
From establishing transplant beds, to grooming the various shapes and sizes of Christmas trees, we hope our hard work and detail that go into each tree will warm your home during the holiday season.

Our goal is to provide quality, fresh cut trees to smiling faces year after year. We think the enthusiasm, hard work, knowledge, and atmosphere we provide will make your day nothing less than memorable.
Our Cozy Gift Shop features local maple syrup, honey and handcrafted soaps
Handcrafted Wreaths, Kissing balls, Swags and Mailbox Huggies are made right on our Farm
A Hudson Valley and 1850 House Inn & Tavern Tradition!