Family Fun Filled Weekend of Entertainment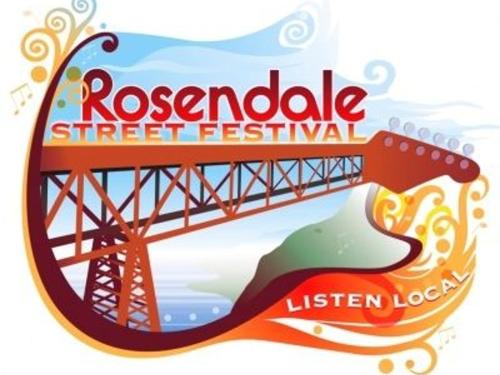 The Rosendale Street Festival was created in 1978 as a birthday celebration for himself; a local celebrity know as Uncle Willy. "Cake ice cream, no forks or spoons, just dig in!"
Uncle Willy owned two bars in Rosendale, the first one being "The Well" now known as the Alternative Baker and the Astoria Hotel now known as The 1850 House Inn and Tavern.
Uncle Willy set the tone for diversity and music in Rosendale as far back as the 1970's. He says he was run out of town: "I could see The Well was coming to an end on account of the music, and I was getting too strong for New York. I was making money, and then I made stupid mistake of running for president, which pissed them off. I had write-in votes from California, all across the country. I got maybe 1,200 votes, but they had to register them and it pissed off a bunch of people and they shut it down. I purchased the Astoria in 1974. And then there was a mystery fire, where the something with the chimney and they chopped up the bar and I was basically out of business"

https://hudsonvalleyone.com/2014/01/24/willys-world/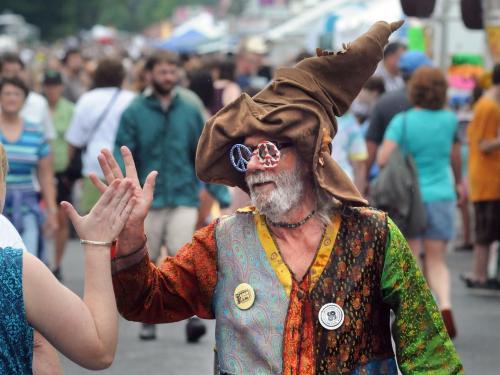 Even though Uncle Willy lives and operates a music oriented bar in Kingston, Rosendale pays homage to the great legend by keeping his festival alive. With the help of an amazing team of volunteers and musicians the surrounding communities get to experience an old school tribute to the legend of Rosendale.
Let's talk about Rosendale Street Fest 2017!
After a year off due to construction, the street fest is going to be bigger and better than ever.
From the Facebook page of The Rosendale Street Festival:
"Today the Street Fest continues this tradition and has evolved into a family friendly, two day event that closes Main Street and boasts 6 stages, over 70 bands, over 100 of the best vendors in the Hudson Valley, parades, kids crafts and film festivals.
This is a completely volunteer run event and proceeds go to supporting the music departments of the Kingston, New Paltz and Rondout Valley School Districts."

Sunday Schedule:
MIDTOWN STAGE
12 PM God's Word Worship Band
1 PM Wally Nichols
2 PM St Fest All Stars
3 PM Les Vegas and The BIg Heavy
4 PM Dylan Doyle
5 PM Joey Eppard
MOUNTAIN STAGE
12 PM Los Thujones
1 PM Red Neckromancer
2 PM Mr. Kick
3 PM Susan Said
4 PM Cold Flavor Repair
5 PM Pitchfork Militia
6 PM Shadow Witch
CANAL LOCK STAGE
12 PM Young Artist Showcase
1 PM Carole White and Fre Atlast
2 PM Breakneck Annie
3 PM M'Bollo
4 PM Gus Mancini's Soul Soul Band & The Trancini Tribal Drummers
5 PM Rosendale Improvement Brass Band and Social Club and POOK
CAFÉ STAGE
12 PM H
1 PM James Hearne
2 PM Marji Zintz with the Acquaintances
3 PM Mars America
4 PM Fat Mink
5 D Squared Band
CREEKSIDE STAGE
12 PM Magick Mooka
1 PM Christine and Elliot Spero
2 PM The Nathans
3 PM County Hell
4 PM The Horned Angels
5 PM Mama's Little Helper
1850 HOUSE
1 PM Melinda DiMaio
2 PM Ciarra Fragale
3 PM Ian Flanigan
4 PM Ami Madeleine
5 PM Seth Davis
Rosendale Theatre
2 PM On a Midsummer Night Original Pop Opera
4 PM Y.E.T.
5:30 PM Parade!
The group is still looking for volunteers, so come on join the fun and check out the volunteer link.
http://rosendalestreetfestival.org/volunteers.html
This year The 1850 House will host the acoustic acts all weekend, we will feature WDST on our front porch for a live broadcast and we will offer a special rate if you're coming to stay at the 1850 to enjoy the party!
Does your town have an annual event? Tell us about it! Do you know and love Rosendale, Uncle Willy or The 1850 House send us a shout out!
#romanticinn #rosendalestreetfestival #hudsonvalleymusicscene