The Ultimate Corporate Retreat in the Hudson Valley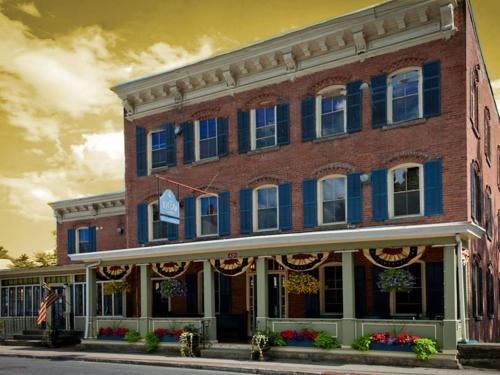 The 1850 House Inn and Tavern is the perfect venue for your next Event. We specialize in creating an experience that we are sure will awaken your creative spirit, rejuvenate you and nurture everyone. From the historic charming ambiance of the meeting room, a waterfront view, tasty treats and attention to detail you will be catered to and leave feeling refreshed and invigorated.
The 1850 House Corporate Retreat Package Includes:
• Comfortable meeting space
• Wi Fi
• Complimentary Parking
• Self-Serve coffee station
• AM Break Service: hot and cold beverages, light snacks
• Set up and breakdown
(Up to 10 people, additional fees per person; max. meeting space is 20)
Optional Add Ons:
• Buffet Lunch/Dinner
• PM Break Service
• Private Tavern
• Boutique Lodging (10 rooms with en suite baths)
• Waterside Deck (weather permitting)
Call now to check availability and schedule a consultation.
We cater to most needs and will customize the event just for you, the ambiance and service is relaxing and luxurious.